With the e-smog Converter, it is possible to vitalise negative information from all mobile telecommunications systems (incl. 5G), from LED and infrared radiation, and from devices and cables that produce e-smog.
Content: 3 converters in the same package
Product details
Application
The e-smog converter is suitable for use on all electronic devices, especially transmitters and receivers. The converter can be glued directly onto the device, or left in its packaging and placed within a radius of max. 30 cm from the device. The converter must not be bent, cut off or otherwise deformed. The converter is not waterproof (but is splashproof).
Testing evidence and measurements
Example:
subject was extensively measured in an appropriate laboratory both before and after the application of an converter! The subject was male, 46 years old.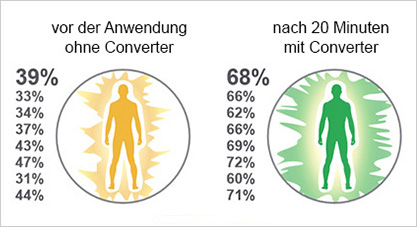 The picture on the left shows 39% health parameter in the body's condition prior to the use of the converter, whereas on the right, the condition with the converter, there is a health parameter of 68%.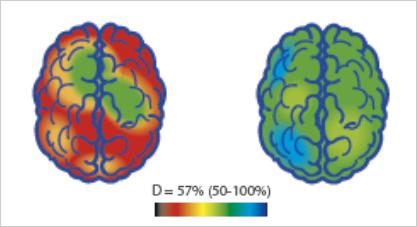 The spline map shows the electrical activity of the brain. Without the converter, on the left, very tense. On the right, with the converter, significantly more balanced.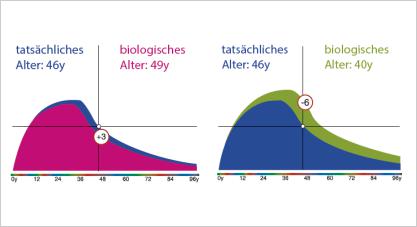 The gerontological curve shows - without chip - as a "biological age" 49 years, after the 20-minute application of the chip one of 40 years ("rejuvenation effect").
Conclusion of the Health Campus at St. Elisabeth University
"With these test subjects we could once again show that the autocorrelation IVG, neurodynamic matrix, the biodynamic age, the spline chart brain activity, the health index and further values have improved on average by over 80%. This, after 20 minutes of using the converter!"